B.Sc. (Hons.) Agri. curriculum includes the 14 credits courses and two modules of 10 credits each. The modules conducted are the experiential learning of Soils, Water, Plant, Manures and Fertilizers Analysis. Secondly, Agro Waste Management including research methods for decomposition of Green Coir Waste Treatment by natural, chemical and micro-organisms for enhancing decomposition and enriching compost. Student Visits to National Soil Institute is organized for their knowhow.
The department has all necessary glassware's, chemicals, accessories and advanced equipments. Display of charts, models and different Soil profiles are present in the department. Learning by Doing for upgrading the students is duly practiced. The SRP curriculum of Rural Agricultural Work Experience includes transfer of the new technologies to farmers through demonstrations. Awareness to maintain physical and chemical health of soil is also improving biological flora and fauna with maximum organic inputs.
There is a State Govt. licensed Soil and Water Testing Laboratory for the service of farmers. Physical, chemical and micronutrient parameters of soil are analyzed. The Soil Tests Reports are issued from the software installed by the State Govt. according to the cropping pattern of farmer's field for agronomical crops and fruit plantation with a proposed manure and fertilizer application schedule.
Soil Science and Agricultural Chemistry is all about….
Knowing concept of scope and importance of soil science
Physical, chemical and biological properties of the soil to improve soil health.
Recommendations of manures and fertilizers for Nutrient Use Efficiency in various soil types of Maharashtra and India.
Improving problematic soils, reduce soil pollution and contamination.
Chemistry of plants, food and agrochemicals.
Faculty and Staff :-
As per schedule assigned by Vth Dean Committee, three faculties are appointed to conduct the course curriculum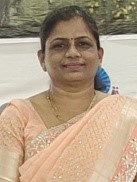 Dr. U. K. Gawande
Assistant Professor,I/C HeadM. Sc. (Agri.), Ph.D. Soil Science and Agril. Chem.Dr. PDKV, Akola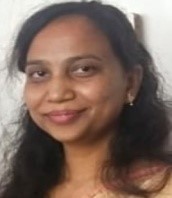 Ms. Kanchan Wankhede Assistant Professor M. Sc. (Agri.)Soil Science and Agril. Chem.VNMKV, Parbhani
Dr. M. K. Ghode Assistant Professor M. Sc. (Agri.), Ph.D.Soil Science and Agril. Chem.VNMKV, Parbhani
Activity :-